STAY SAFE LEGAL and CLEAN with REOPENED ABC SERVICES
After your vehicle has had a 2 month rest during lockdown you now need to make sure that it has a valid MOT and is still road legal. Whilst there has been a MOT extension you still need your car and van to be roadworthy – otherwise it will also affect your insurance.
Reopened ABC Services are from Weds 27th offering a new special service PPE clean and spot check with FREE collection and delivery within a 10 mile radius
Are you driving with no MOT?
Whether it's driving with an expired certificate, using your car after a failed test, or buying a new car, it is down to you to ensure you are driving legally but there are a few MOT grey areas.
You can check the MOT status of any vehicle using the online government tool.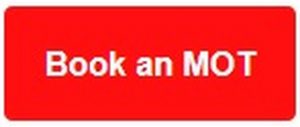 Or call us now on 01242 525 555
Coronavirus extension
Vehicles with an MOT expired on or before the 29 March 2020 will need to get a new certificate immediately if the vehicle is being driven. Those that expire on or after 30th March 2020, until further notice, automatically get an additional 6 months on their MOT certificate
If your car has failed an MOT test
It's possible that your car fails a new MOT test while a current certificate is still valid. If this happens, you can still drive your car under the previous MOT as long as no dangerous faults were found. This gives you a chance to get faults fixed before re-testing
However, your car must always meet the minimum standards of roadworthiness.
If you missed an MOT test
If you have missed your test and your certificate has expired, you can be prosecuted for driving without an MOT. We are still open and carrying out MOTs, you just need to arrange a test by calling 01242 525 555.
If you've just bought a car
New cars don't need an MOT certificate until they're three years old. If you're buying a second-hand car, you should check it's MOT status. If you need an MOT you should arrange one immediately if you need one.
It is permitted for you to drive to a prearranged test or to a garage for repairs without a valid MOT certificate, please note, the MOT must be prearranged, you can't drive around town from garage to garage in search of a free MOT slot.